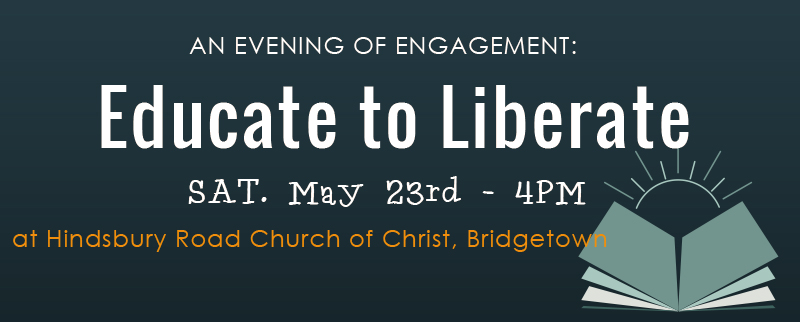 The Educate to Liberate Forum features an evening of compelling content for families and individuals looking to connect, collaborate, create and change our communities through knowledge.
It presents principles that help us discover:
Empowerment through Knowledge
Techniques & relevancy of skills building
Transforming our tomorrow today with planting the right seeds for education
The 2 hour evening activity includes…
Keynote and featured speaker
Interactive Sessions
Q&A
Essay Writing startup competition
Bible Challenger Quiz Awards
In March the inaugural Bible Challenger Quiz was launched to help pique interest in Bible reading and gaining knowledge. The Award ceremony for the winners will be part of our evening's seminar.
This FREE Seminar is for all Families and Individuals.
We encourage you to register, come and participate.